Regular price
$0.00 AUD
Sale price
$15.00 AUD
Unit price
per
Sale
Sold out
HOT SAUCE AWARDS
2nd Place - Best of The Best Sweet Sauce  - Mr Chilli Awards (Aus & NZ)
AGED MORUGA SCORPION & RED HABANERO - SWEET HOT SAUCE- 3/10 Heat 
Hellcat Maggie is perfect for sticky-sweet pulled pork or drizzled over your favourite slice of pizza. With Australian grown Red Habanero, Moruga Scorpion Peppers and molasses drawn from Australian sugar cain, Hellcat Maggie is a not-too-hot sauce with a rich, rustic and decadent flavour profile.
It's our sweet sauce, making it an extremely versatile, morish and addictive syrupy sauce that is just as good on pancakes and ice cream as it is on pulled pork or your favourite slice of pizza.
HANDCRAFTED IN BRISBANE, AUSTRALIA
100% natural
Gluten Free
Vegan Friendly 
Dairy Free
We only use biodegradable packaging
Suggested Food Pairings
Drizzle this sweet sauce over your favourite pizza, tacos, fried chicken, dumplings, pasta, bacon and eggs or for something different but insanely tasty, drizzle it over the top of your favourite cheese plate or ice cream and pancakes, the sweet-heat of Hellcat Maggie really compliments the creaminess of a nice vintage cheddar or ice cream.
Handcrafted in Australia from 100% natural ingredients.

Reviews
Hangry Maz
Verified Reviewer
Absolutely love the "Hellfire" hot sauce! Gives all my meals a perfect fiery-sweet kick! Exceptionally delicious in burgers!
Surprisingly good!
So why surprisingly? Well I thought I was ordering a 'hot' sauce, ended up being medium. But it worked out to be awesome! A great blend of molasses sweetness and heat, thin consistency so it can be drizzled with reckless abandon. Very nice for those who don't enjoy having your face melt off with too much heat. Highly recommend.
Share
View full details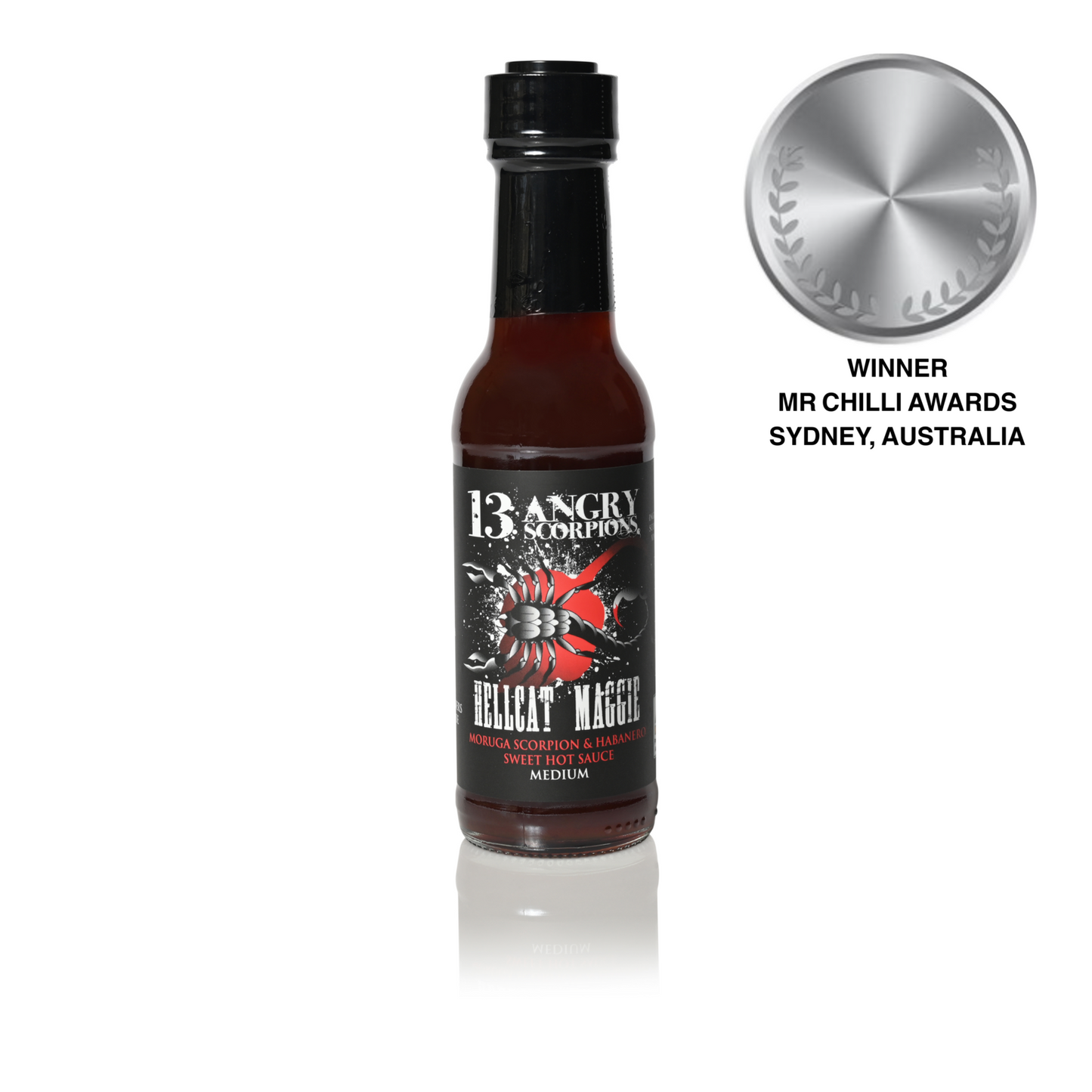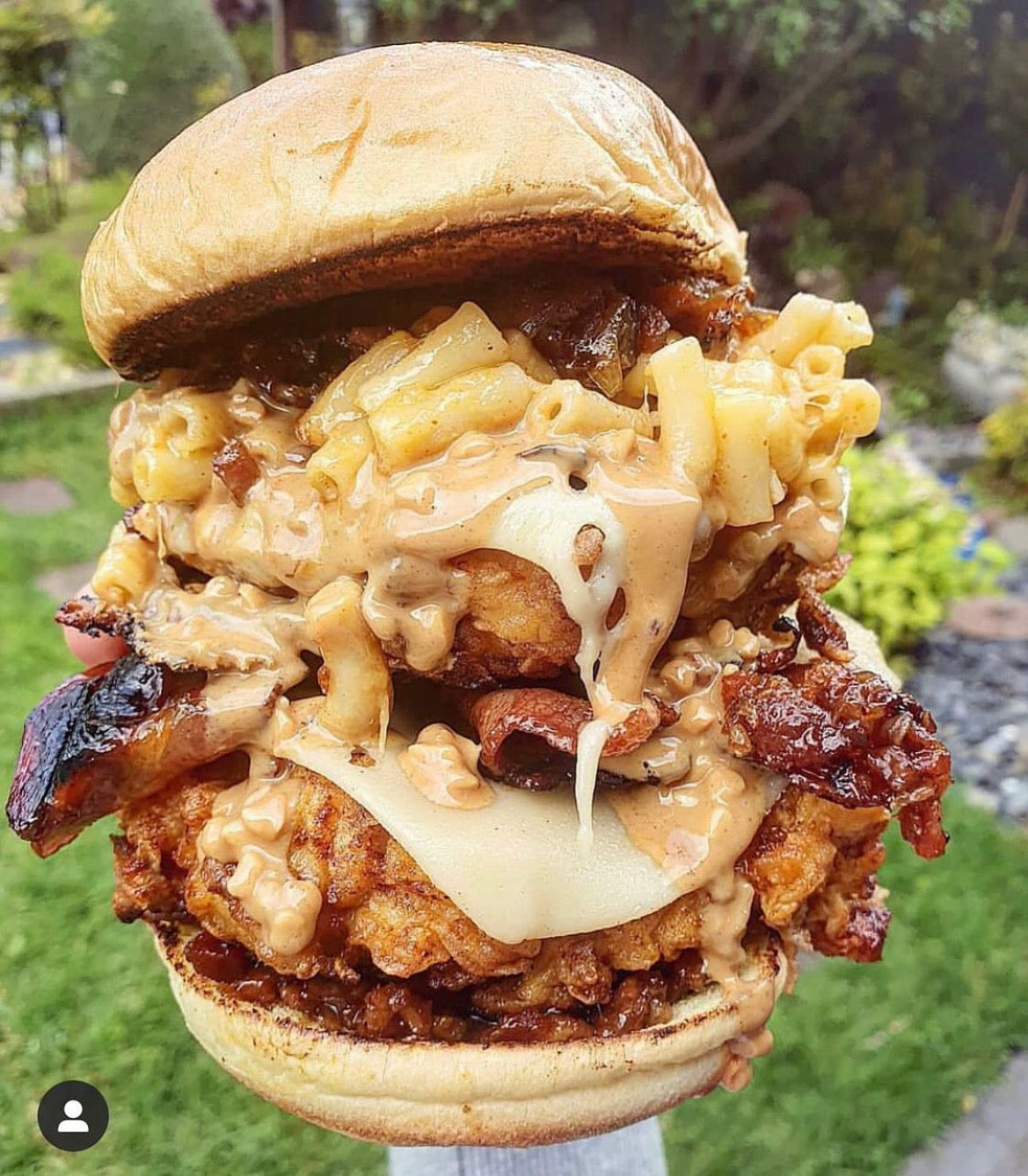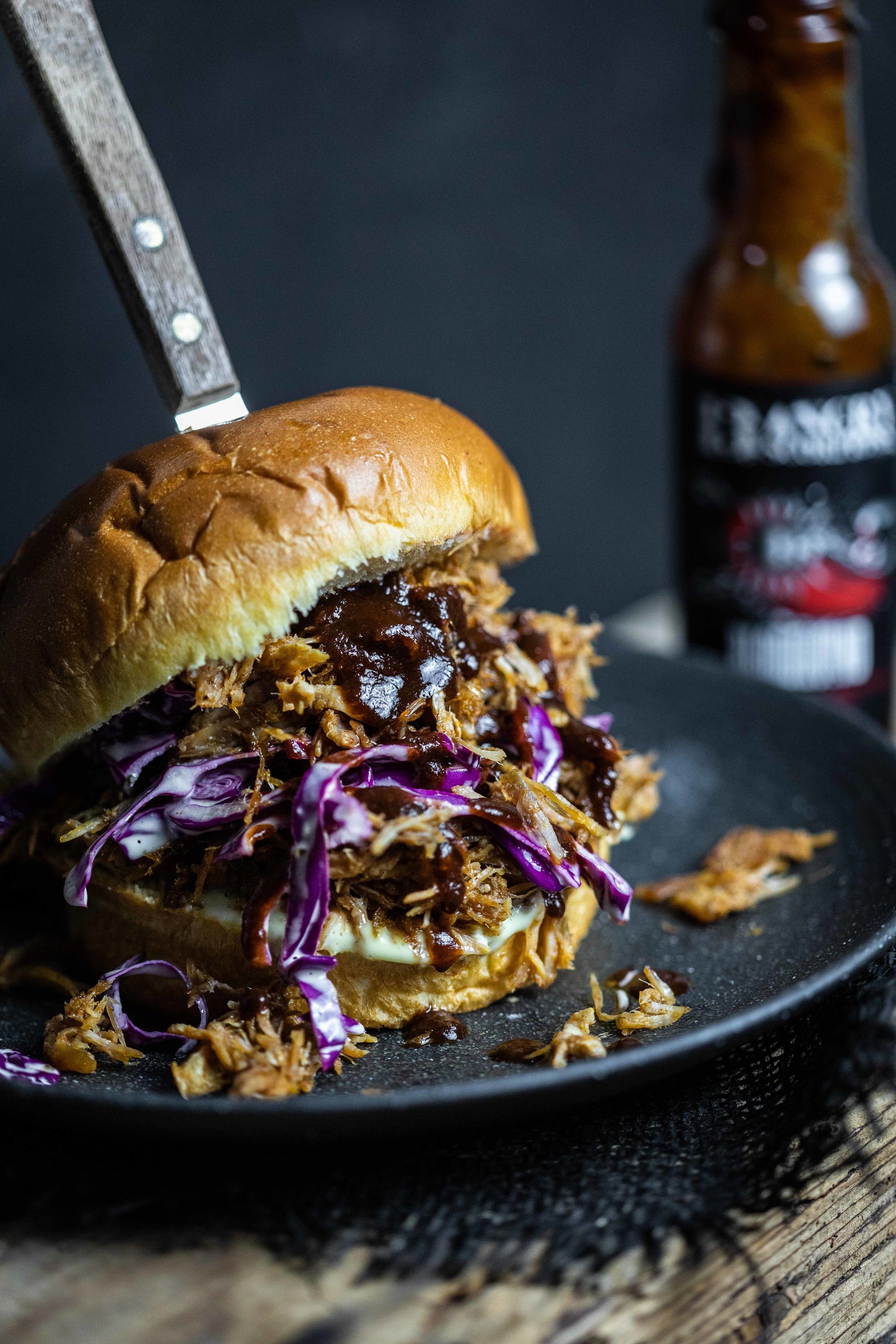 A SAUCE FOR EVERY OCCASION