Regular price
$0.00 AUD
Sale price
$15.00 AUD
Unit price
per
Sale
Sold out
Hot Sauce Awards 
1st PLACE - BEST OF THE BEST PEOPLE'S CHOICE AWARDS - MR CHILLI AWARDS/MCCF (Aus & NZ)
3rd PLACE - BEST OF THE BEST EXTRA HOT WITH FLAVOUR-Mr CHILLI AWARDS (Aus & NZ)
GRIM was also our first sauce ever selected by Heatonist to be showcased in their world famous, flagship hot sauce tasting room in Brooklyn, NYC. 
CAROLINA REAPER, LOUISIANA STYLE HOT SAUCE  
8/10 Heat 
Handcrafted with our signature Carolina Reaper Mash that we have blended and matured in kegs for up to 24 months, GRIM is the OG - EST 2016 and our twist on the traditional Louisiana style hot sauce. With the sweetness and depth from our molasses that we source from Queensland sugar cane, combined with the tang from our apple cider vinegar, we have turned this classic on it's head and created a sauce with savage Carolina Reaper heat and unique killer flavour.
HANDCRAFTED IN BRISBANE, AUSTRALIA
100% natural
Gluten Free
Vegan Friendly 
Dairy Free
We only use biodegradable packaging
Food Parings
GRIM is an incredibly versatile hot sauce and will complement absolutely any dish you choose to pair it with, like spicy pulled pork, Pad Thai or bacon & eggs - thanks to the upfront sweetness of the brown sugar and the tang of our Australian made apple cider vinegar.
Reviews
 
KJ Rogers
Verified Buyer
⭐️⭐️⭐️⭐️⭐️
I first bought the Grim and it's genuinely one of the nicest Chilli Sauces I have ever tried, amazing flavour and bloody hot.
MY NEW FAVE HOT SAUCE


⭐️⭐️⭐️⭐️⭐️
Sally


This hot sauce is incredible, the perfect amount of spice/vinegary ratio and I've been adding to everything! Definitely my new favourite hot sauce.
"Hot stuff
Love this! Great to add some heat to a meal or mix with other milder sauces for a heat kick."
Belinda M.
Verified buyer 
Delicious!
⭐️⭐️⭐️⭐️⭐️

Super hot and super delicious!
Jay
Really tasty sauce with a big kick. So good on eggs, but i've also paired it with everything from fish pie to Thai food and yet to have a regret. The new Tabasco for me."
David Hesiltine
Verified Buyer
⭐️⭐️⭐️⭐️⭐️
"This one is hot, but full of flavour."
Suggested Food Pairings
Beef, chicken, pork, barbecue, Pasta, Mexican cuisine, Asian Cuisine 
Handcrafted in Australia from 100% natural Australian ingredients.
Gluten Free & Vegan Friendly
Share
View full details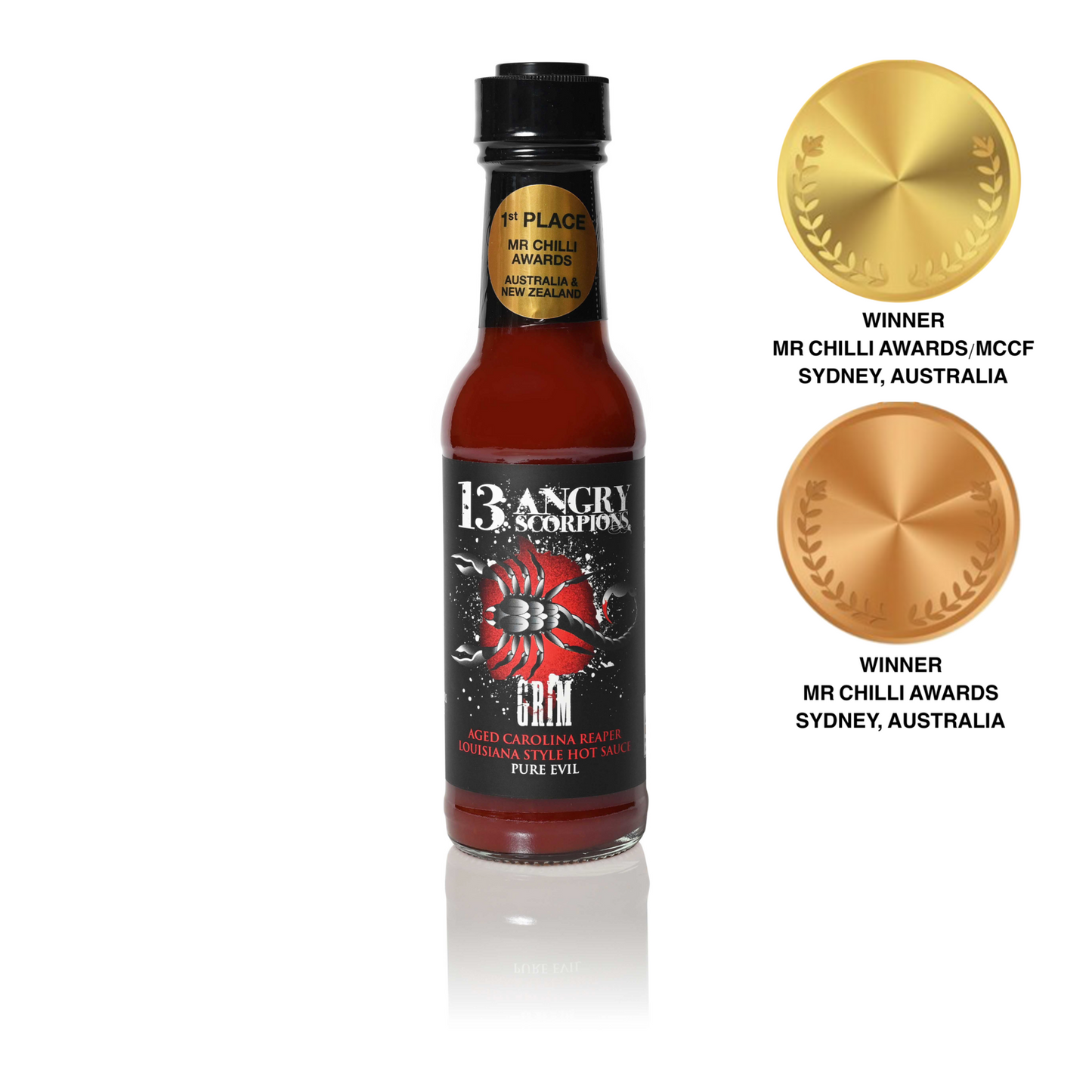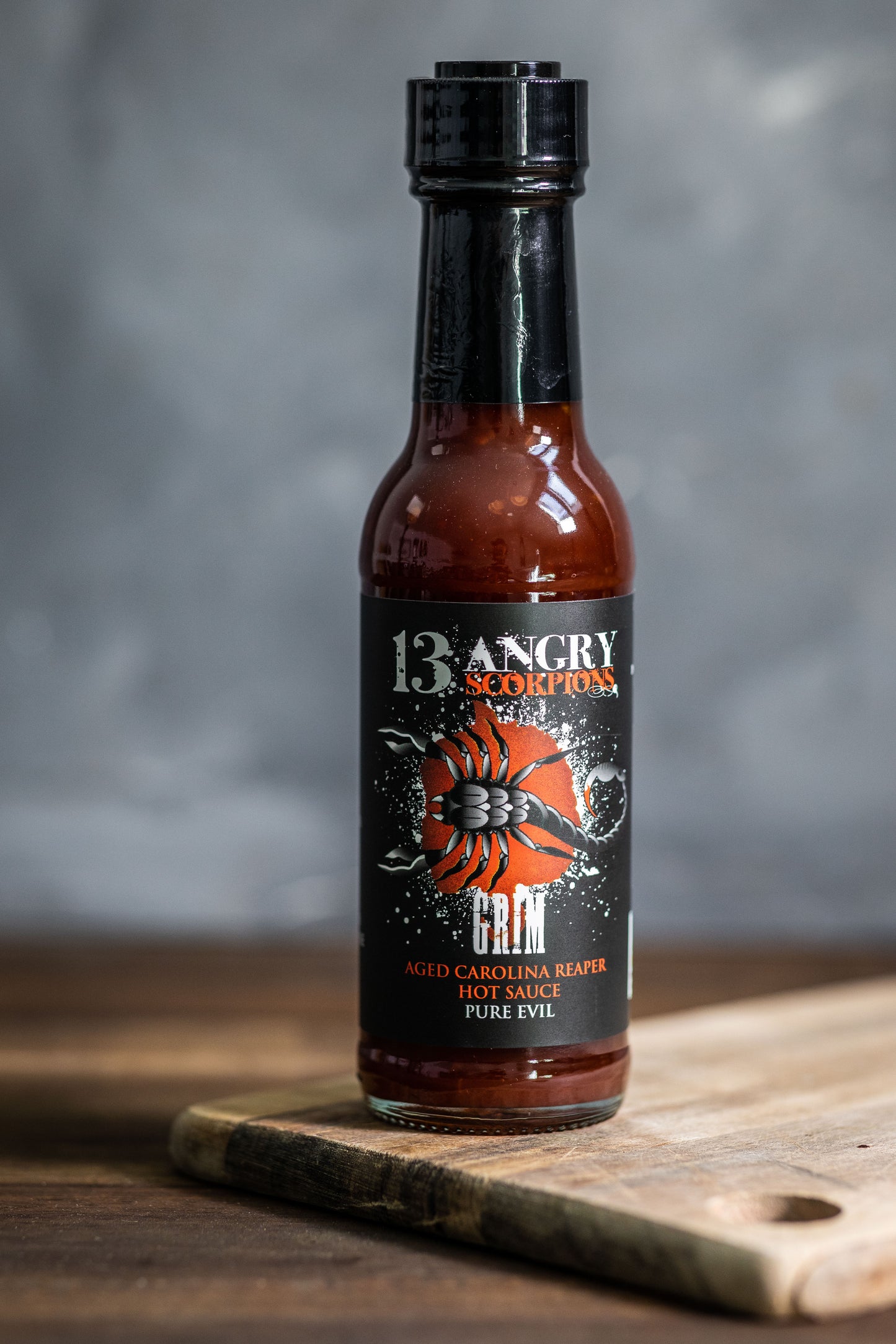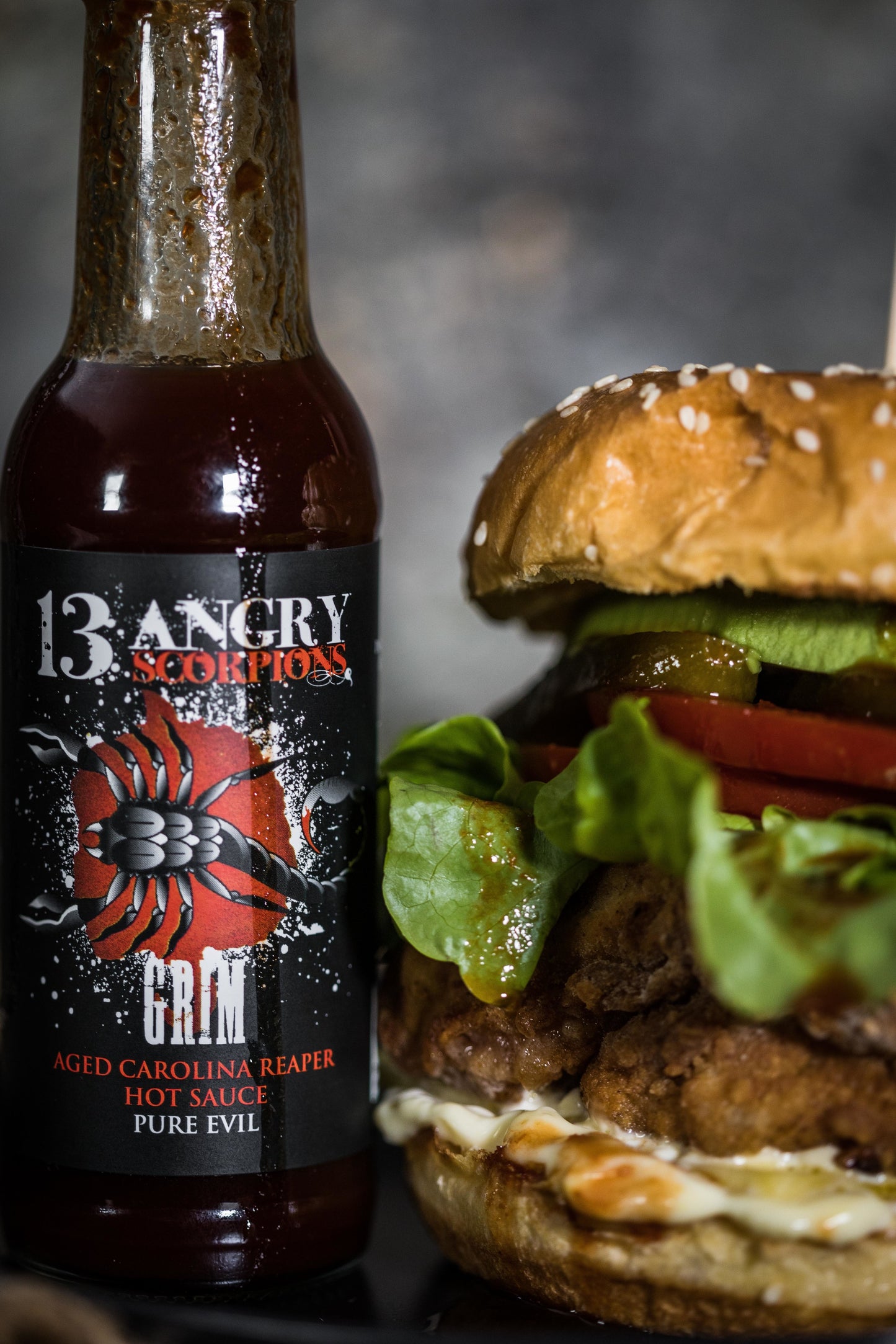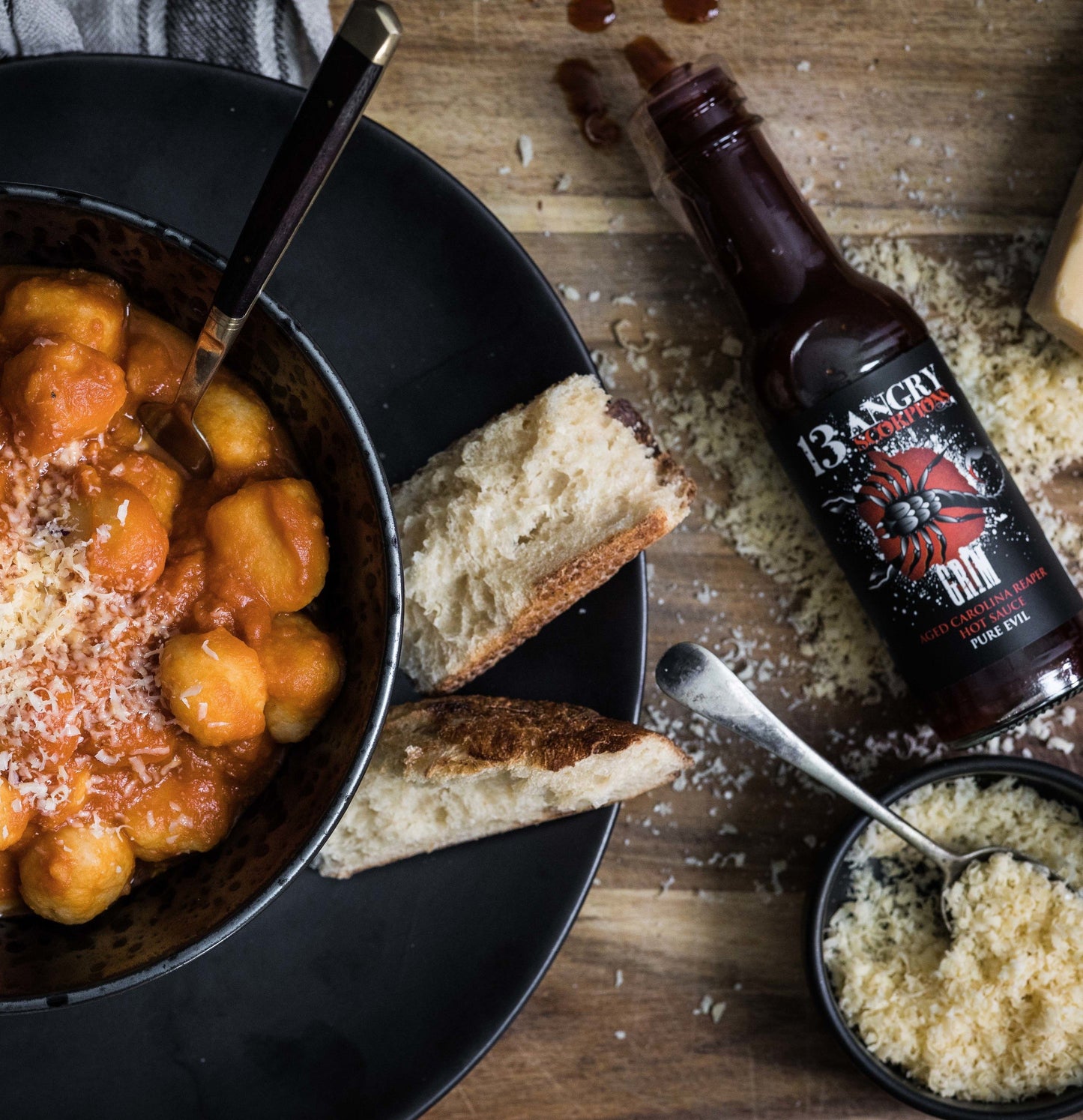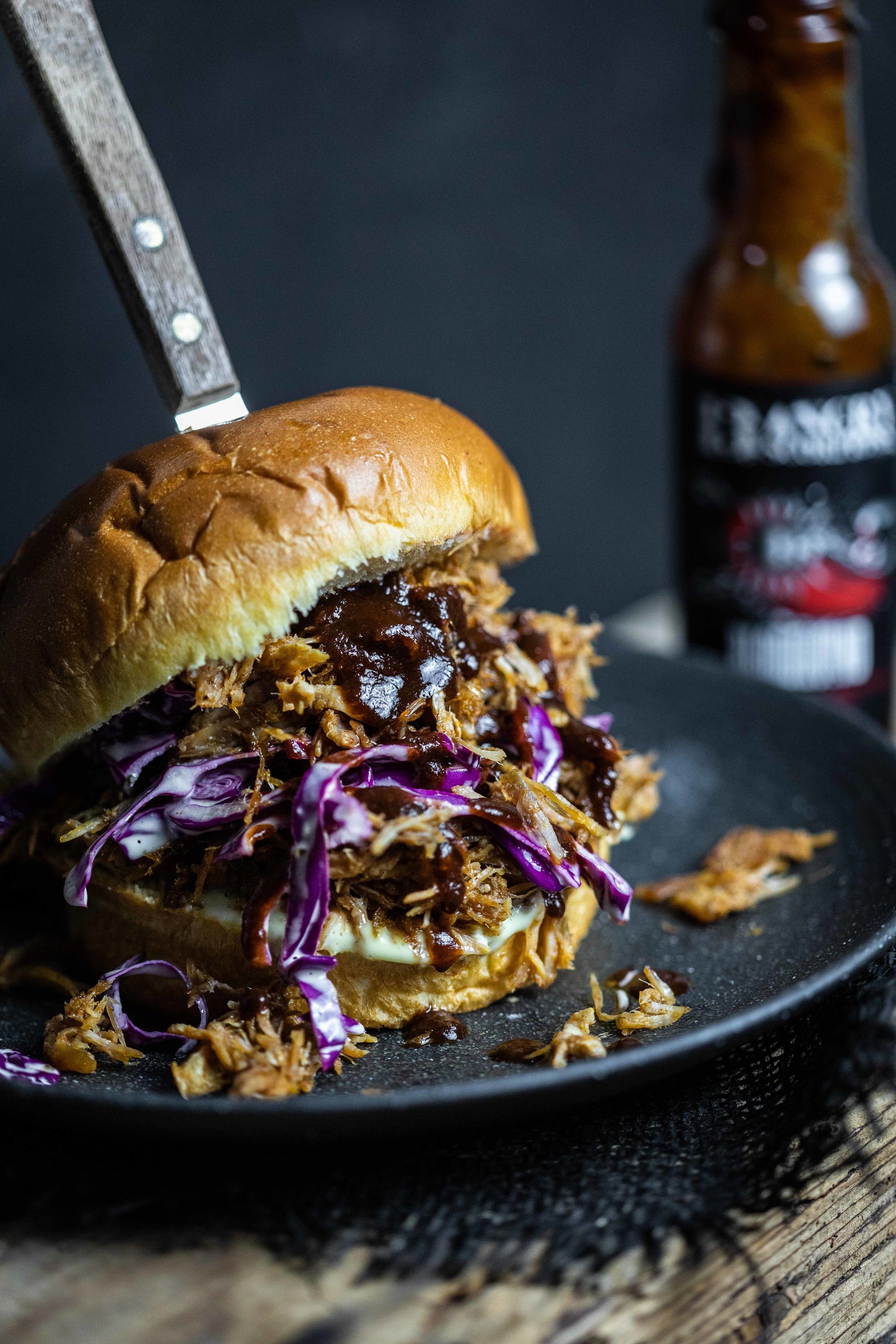 A SAUCE FOR EVERY OCCASION