Regular price
Sale price
$15.00 AUD
Unit price
per
Sale
Sold out
BBQ & Hot Sauce Industry Awards
Bronze Medal - Screaming MiMi Awards New York City, USA
1st Place (Chipotle Sauce Category) Mr Chilli Awards Australia & NZ
1st Place (Barbecue Sauce Category) Mr Chilli Awards Australia & NZ
2nd Place (Chipotle Sauce Category) Mr Chilli Awards 2019 Australia & NZ
Family Friendly
Barbecue Style Chipotle Sauce
2/10 Heat
We used our World Champion barbecue sauce recipe to create Bloodhound, the mild, family friendly version of our international award winning, Hot Ones sauce Jekyll & Hyde. A chipotle barbecue sauce with 100% natural ingredients like apple cider vinegar, brown sugar, hand-squeezed lemon juice, mustard, garlic, ginger and our own barbecue spice rub. Bloodhound has a rustic flavour profile, thanks to the lightly smoked chipotle and a nice depth of flavour and sweetness from our brown sugar. This is a bbq sauce the whole family can enjoy, even those who don't eat hot sauce, making Bloodhound a must have for every barbecue and every dinner table.
HANDCRAFTED IN BRISBANE, AUSTRALIA


Ingredients; Smoked Chipotle peppers, apple cider vinegar, white vinegar, garlic, ginger, lemon juice, tomato paste, brown sugar, onion, mustard powder, paprica, sea salt
100% natural
Gluten Free
Vegan Friendly 
Dairy Free
We only use biodegradable packaging
⭐️⭐️⭐️⭐️⭐️
BBQ CHAMPION!
Great flavour, perfect kiss of spice. Overall this will definitely be taking a place on the hot sauce shelf.
⭐️⭐️⭐️⭐️⭐️
Move over regular bbq sauce!
This is BBQ sauce but taken up a notch! I loved the flavour it packed and there was just a little kick of heat. I could taste all the ingredients, in particular the apple cider vinegar and lemon juice. It was just such a pleasant sauce to eat by itself and with some steak. This should be a pantry essential!
⭐️⭐️⭐️⭐️⭐️
Best all-round beginner sauce
I love hot sauces but I wanted something for the family to have as well and so I brought this it provides a great mix of spice and flavour. best bbq flavour I had with hot sauces gives a nice little kick not hot enough to burn a lot but a nice little kick goes well on burgers, steaks, ribs and anything else you desire I'll happily get this again.
Ben Bushby
⭐️⭐️⭐️⭐️⭐️
This one for me is great because it's all about the flavour as much as I love the heat aspect of the other sauces.

Suggested Food Pairings
Just like our World Champion Barbecue Sauce Jekyll & Hyde, Bloodhound is truly sensational as a finishing/table sauce or bbq mop for brisket, ribs, pulled pork, burgers, steak, hot dogs, hot chips, pastries, chicken or anything else you would usually put barbecue, tomato or hot sauce with.
Share
View full details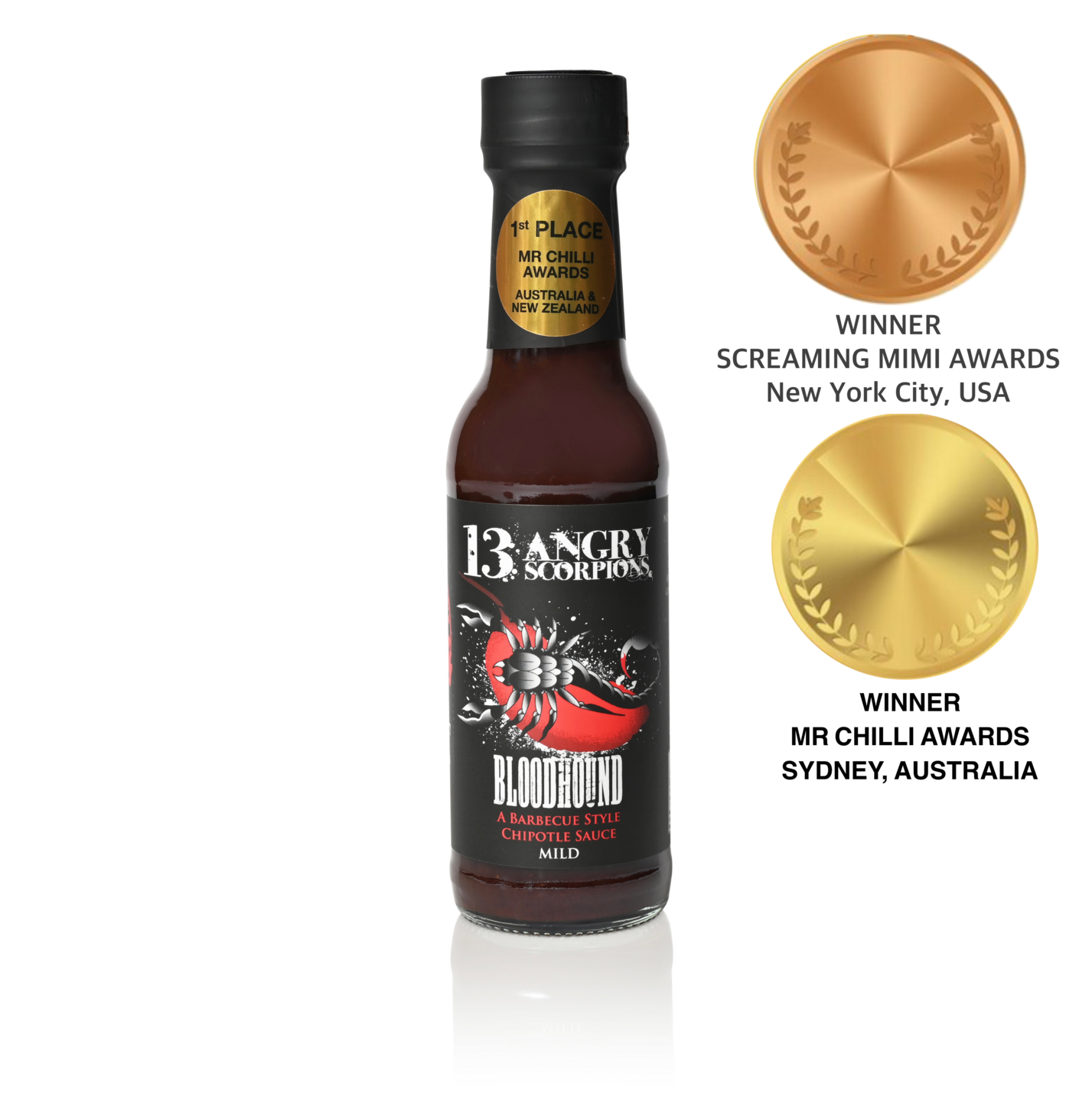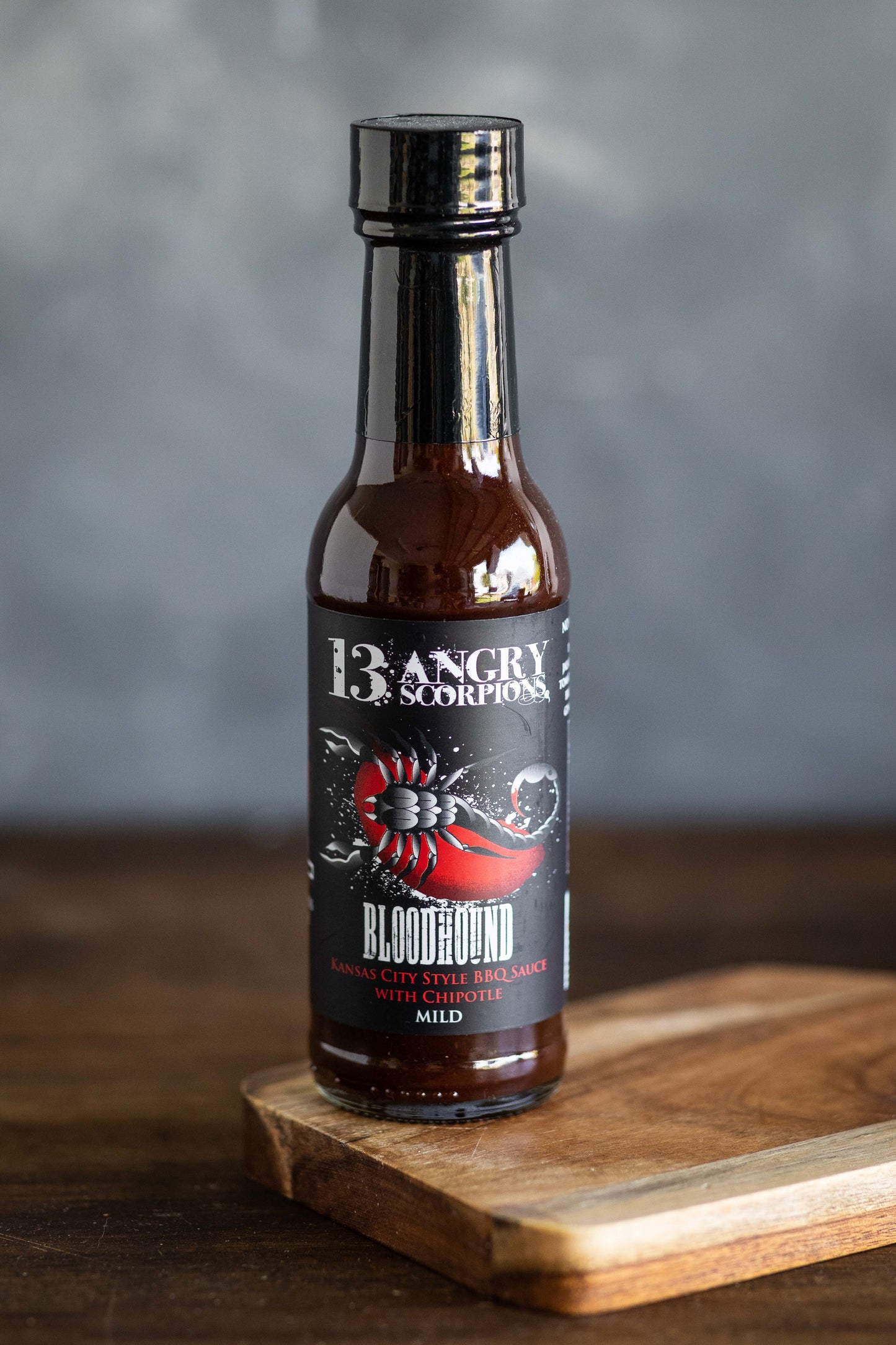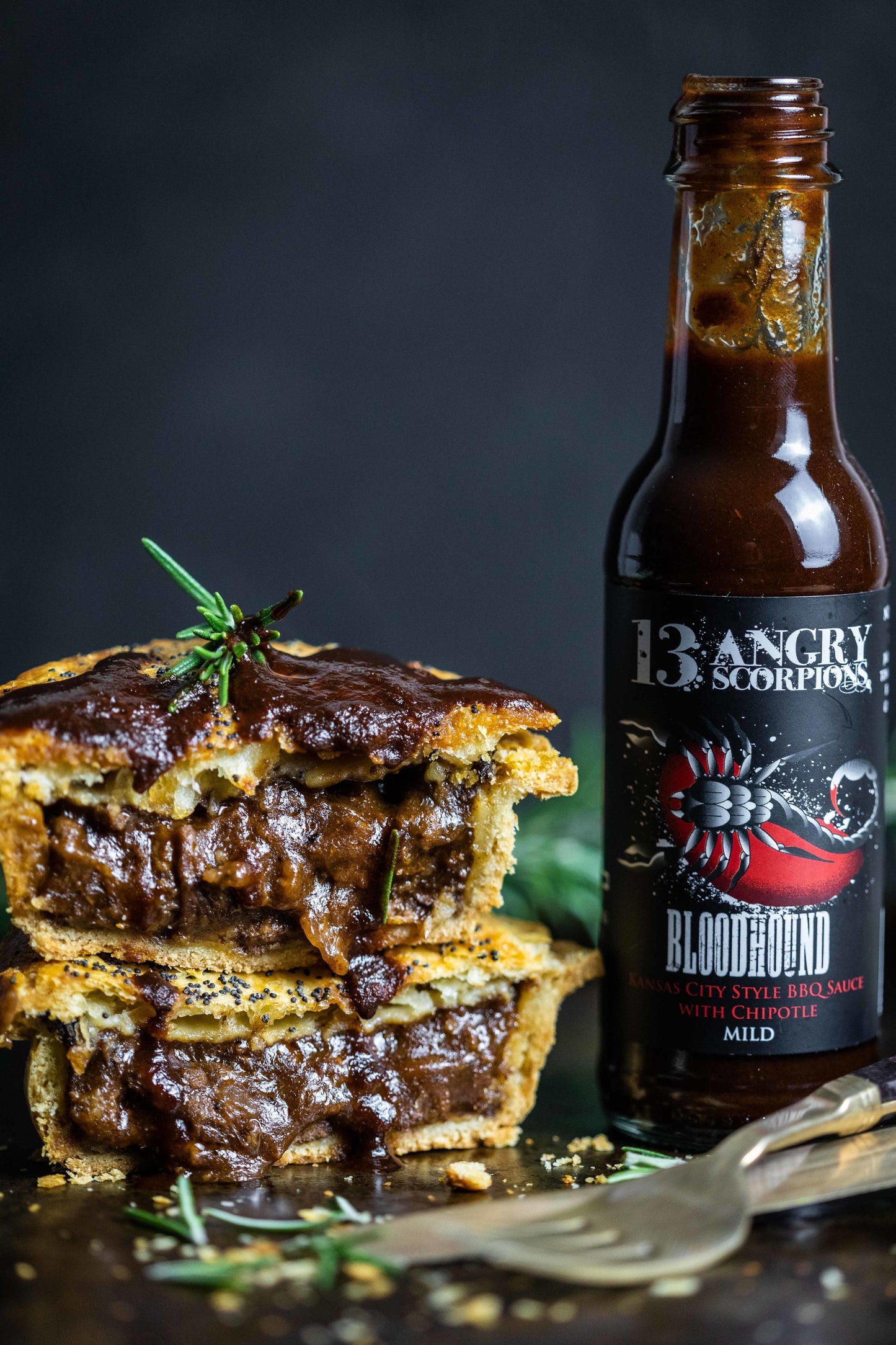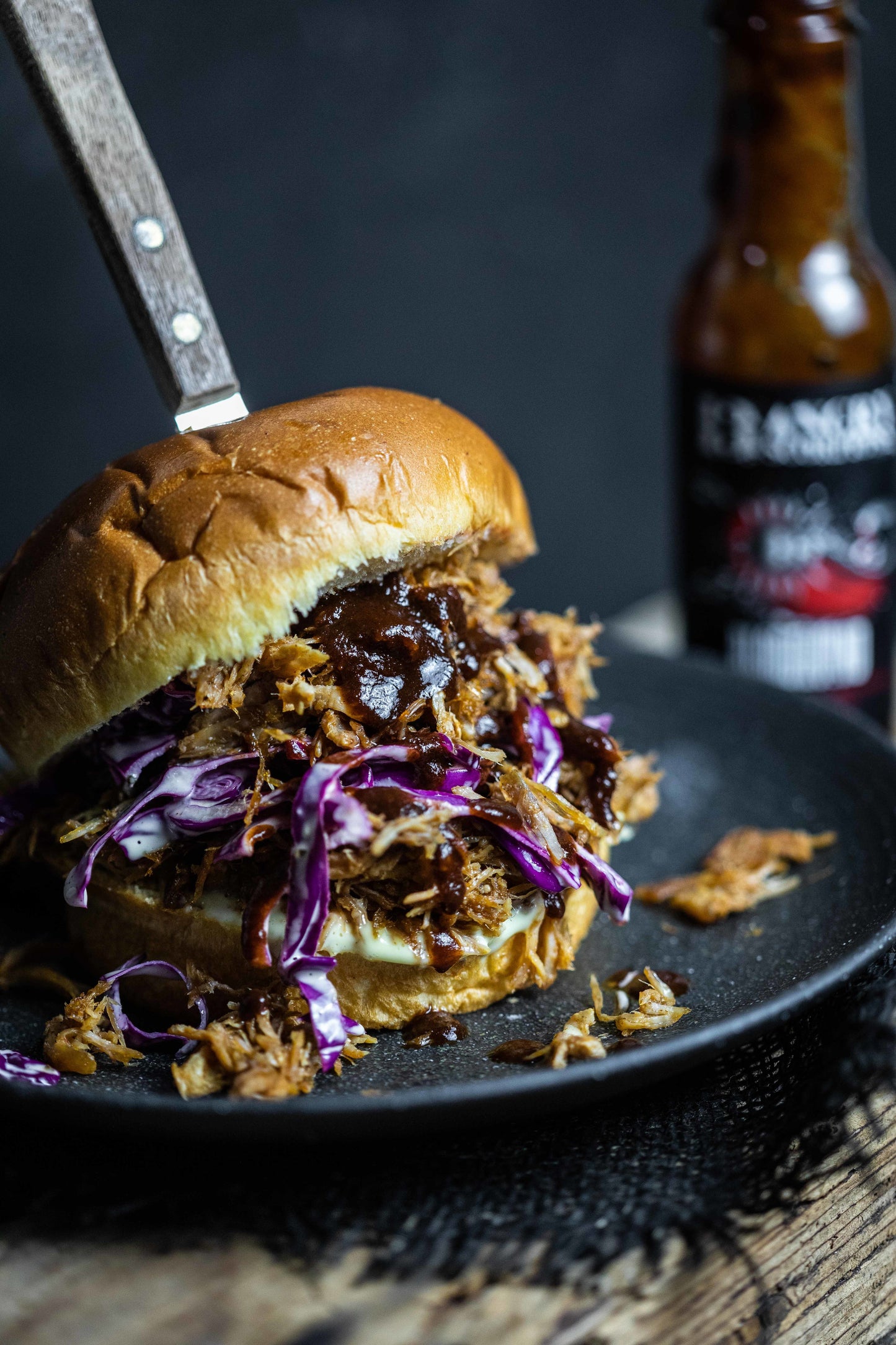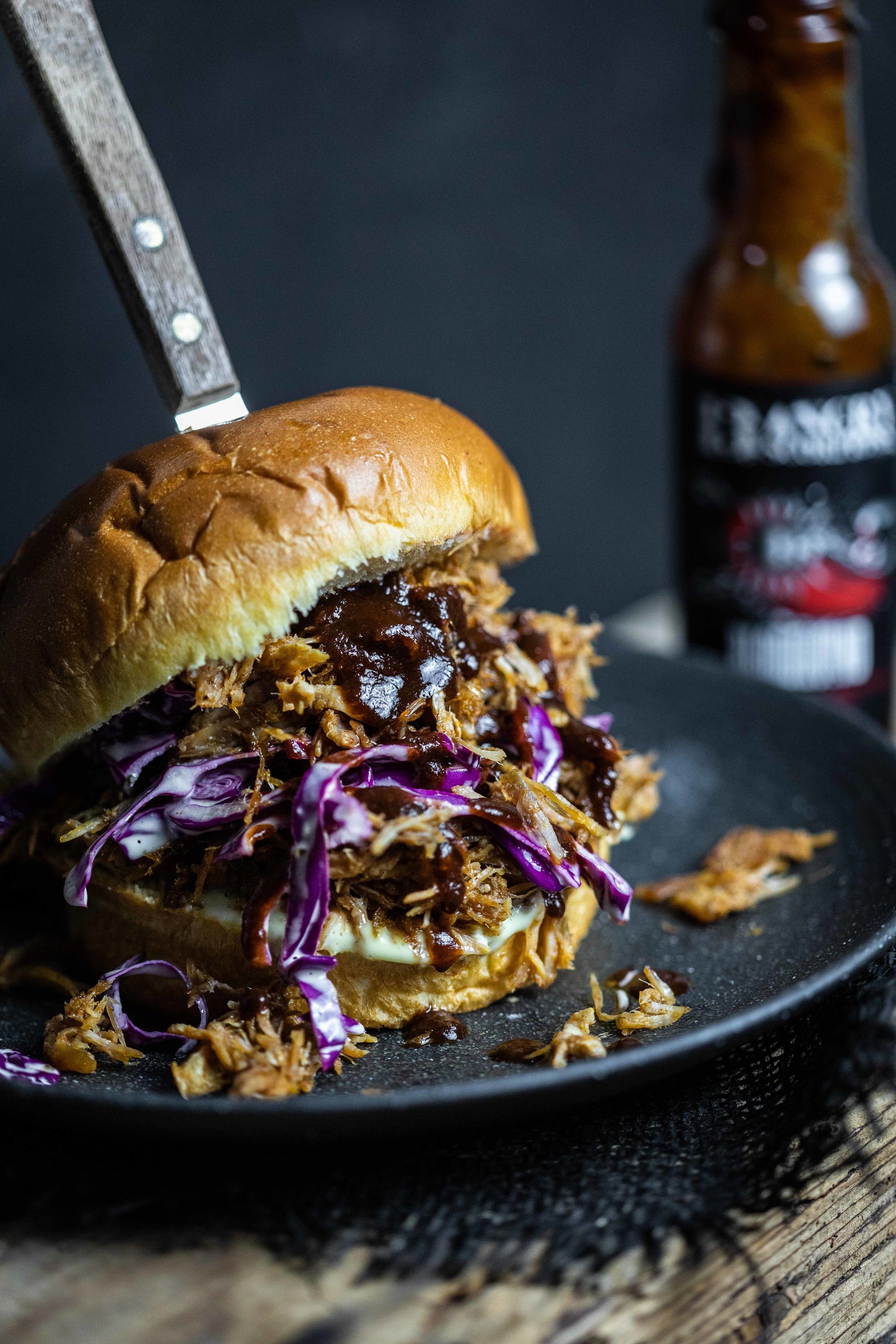 A SAUCE FOR EVERY OCCASION